Hi,
Now either the client is doing something strange, or I'm getting stupid in my old age (or both of course

)
1 - I'm using the standard fueling system.
2 - Check fuel and see I have ~800lbs in each tank
3 - Start client - choose Standard mode.
4 - I need about 2000lbs fuel for this flight so enter this (2000lbs)
5 - Press refuel button and client zero's the tanks and also shows zero on the client info screen.
6 - I can replicate this.
Picture 1 shows the simple 2 tank setup (Saab340) each with #800lbs (1600lbs total))
Picture 2 shows the Re-Fuel mode (at the bottom of the screen the Fuel gauges are showing 30%)
Picture 3 shows the amount entered 2000lbs still with the correct fuel in the tanks
Picture 4 after pressing the Re-Fuel button both Fuel tanks are set to zero (this can be seen on the Tank gauges and also on the FlyNET client data page.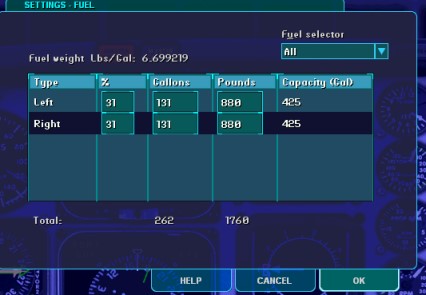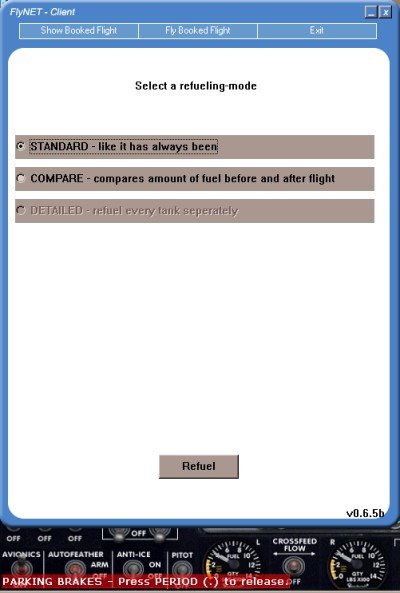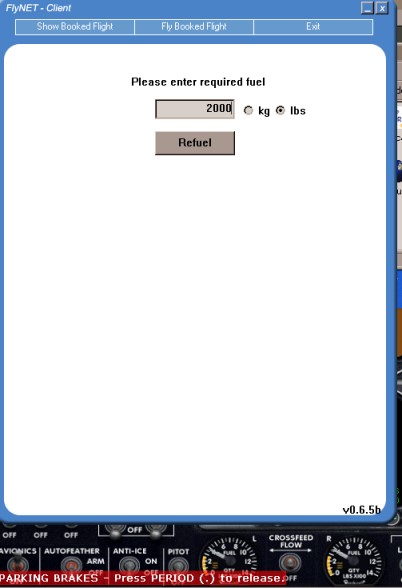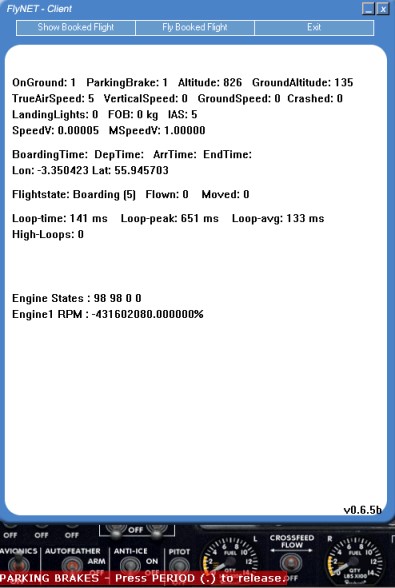 HELP

What am I doing wrong ?
Cheers now
Rob