Hello !
To enhance my FSX approach, I tried to get as much information about the planes I'm using.
The first page is made like this in this picture, the other ones are Check lists.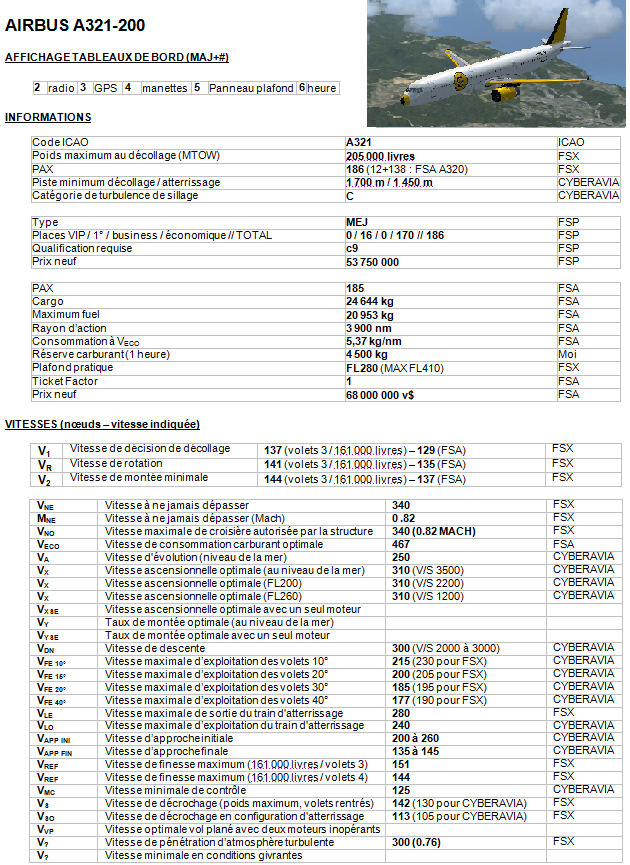 But, for some planes, it is very hard to get informations. So, if someone is knowing a good web site providing accurate informations about aircrafts, I will be highly interested by the internet adress.
Thk in advance for your cooperation.